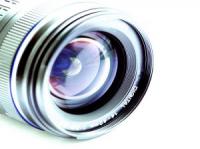 Icelandic teenager Lara Thordardottir found out on Monday that she has been honoured in the Shoot Nations Global Youth Photography Competition 2008.
Thordardottir (now 17) was announced the winner of the 11-16 age group for her photograph "Abandon the Car".
The competition is sponsored by British newspaper The Times and winners are selected by an expert panel of professional photographers.
The winning photographs will be on display at London's Oxo Tower from 12-19 August and also in Quebec, where they will be presented for exhibition at the World Youth Congress from 12-21 August.
The photographs will be presented in Quebec by 17 year-old William Lyte of Lancashire, UK who was voted the Times Online Reader's Winner for his image "Reflecting the Earth's Frustration".