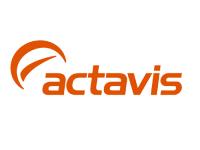 Actavis, a generic pharmaceutical manufacturer based in Iceland, has launched a generic drug for prostate cancer in the United Kingdom.
The drug Bicalutamide is the first generic version of the cancer drug to be made available in the UK and will be available in tablet form in 50mg and 150mg doses.
Actavis launched the product, which is the generic version of AstraZeneca's Casodex, as soon as the brand product's UK patent expired on July 8th.
Svend Andersen, Actavis Executive Vice President of Western Europe Sales, said: "We are pleased to be the first generic pharmaceutical company to bring this product to the market – creating value for patients at a lower price. Bicalutamide….is used in treating prostate cancer and also in combination with other treatments of malign diseases, prescribed by both hospitals and general practitioners."
Actavis also launched generic Bicalutamide in France and Germany on July 9th but the drug has been available in some countries such as the Czech Republic, Poland and Iceland since 2007.
Actavis is a leading generic pharmaceutical company which operates in 40 countries and has 11,000 employees.
More information on Actavis can be found at: www.actavis.com