Charities donating goods to poor Danish families this Christmas say they have rejected thousands of bogus applications from well-off households.
Crown Prince Haakon of Norway will continue his roll as the Goodwill Ambassador for the United Nations Development Programme (UNDP), it has been annou...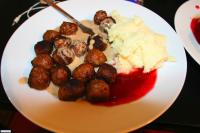 Food prices across the globe have been increasing this year and even the wealthy nation of Sweden has been affected. National Geographic News recently...