TBWA\Connected in Copenhagen has partnered with influencer marketing platform Ghostlamp and digital performance agency The Engine Nordic to promote the North Sea Herring; Ghostlamp and The Engine are subsidiaries of Pipar\TBWA.
TBWA\Connected leads the campaign's creative approach and strategy, while The Engine Nordic is responsible for the campaign's execution & visibility. The project aims to educate younger generations in popular markets on how to cook and consume Herring from the North Sea.
This initiative is being carried out by a collaborative team from Denmark, Iceland, and Norway on behalf of Denmark's Association of food producers.
"As a Creative Director and Partner at TBWA\Connected, I'm proud to say that our team and The Engine Nordic and Ghostlamp are working hard to put North Sea Herring on the map in Germany, Holland, Sweden and Poland," comments Ulf Westmark-Højelsen, Creative Director and Partner at TBWA\Connected in Denmark and continues, "Through our master film and many short films, landing pages, and inspiring recipes, we're introducing a modern culinary take on Herring to younger generations across Europe."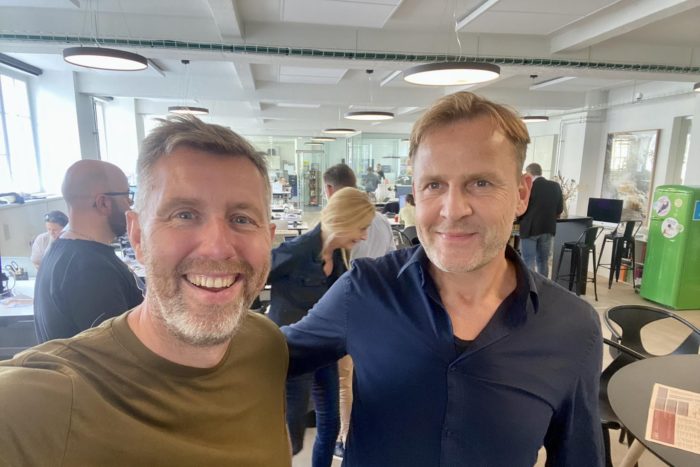 Valgeir Magnússon says the project is exciting and demonstrates how creativity, performance, and technology can work together. This approach is based on previous successful collaborations, including launching Arctic Char in the US with Whole Food Markets and promoting North Sea Prawn with Sainsbury's in the UK.
"The way Herring is eaten varies between countries, so different landing pages have been created for each market with recipes. In addition, we got selected influencers to create recipes in their home countries and short cooking shows," continues Valgeir.