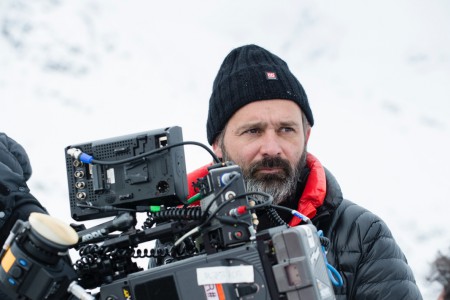 66°North, Myndform, Rvk. Studios and Universal Pictures hosted a charity event in conjunction with the Icelandic movie premiere of Everest last Wednesday, September 16 in Reykjavík.  All of the proceeds raised went to charities that assist in the aid and development of Nepal after the devastating earthquakes that struck the country earlier this year.  
As most locals know, the action film was directed by Icelander Baltasar Kormákur and part of the film was shot in Nepal. The film is based on the incredible true story of an expedition to the summit of the highest mountain in the world, Mount Everest.  The all-star cast includes Josh Brolin, Jake Gyllenhaal, Keira Knightley, Jason Clarke, Emily Watson, Sam Worthington, Robin Wright, John Hawkes and Ingvar E. Sigurðsson.
The shooting of the film was extremely challenging due to the circumstances as well as the harsh weather conditions. It should be noted, however, that the Icelandic outerwear of 66°North kept the film crew, actors and director warm during filming.