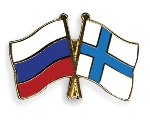 A dramatic fall in the number of Russians travelling to Finland due to the drop in the rouble and the Ukraine crisis does not bode well for the Nordic country, said Visit Finland's area manager Arto Asikainen.
Prior to 2014, Finland welcomed more Russians than any other nationalities, with around a quarter of the four billion euros generated by tourism each year coming from the neighbours.
However, Statistics Finland published data recently revealing that there was a 27 per cent fall in overnight stays in November 2014 compared to the same month the previous year. Furthermore, some normally popular border towns for the Christmas and New Year holidays reported a 70 per cent decline in visitors during the period.
Asikainen said that although they did not have the official numbers yet, they were estimating an overall fall of between 30 and 50 per cent year on year, adding that things "do not look good". He explained that with the rouble continuing to drop due to the problems in the Russian economy, unemployment rising and prices escalating, people had had to cut back on travelling.
Lapland also felt the impact of the worsening situation in Russia, with one ski tour company in the Inari-Saarielka region, which is usually popular among Russian visitors due to its proximity to the border, reporting an 80 per cent year on year drop in business over Christmas and New Year.
Finnair CEO Pekka Vauramo, who will speak at a travel trade fair in Helsinki this weekend, said that the national carrier planned to target the Asian market in the year ahead rather than Russia, revealing that their aim was to double the number of flights to Asia between 2010 and 2020 because of the increasing number of tourists from the east stopping in Helsinki.