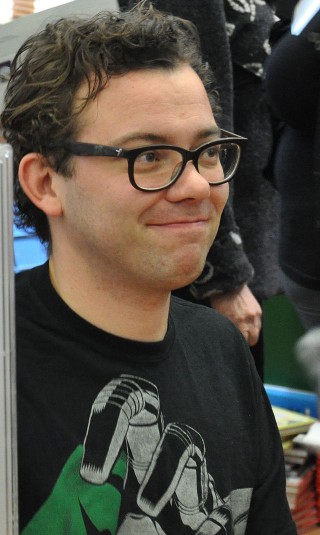 Despite being deported from Australia and denied entry into the UK, Icelandic comedian Hugleikur Dagsson has said his country should give controversial "pick-up artist" Julien Blanc a different kind of treatment.
Blanc has made his name and fortune through coaching men on how to score with the women, yet some of his techniques have been extremely controversial to say the least. So much so that there was a huge petition to stop him entering the UK because his "misogynistic pick-up techniques" are said to exploit vulnerable men and often lead to them raping women.
There have also been petitions against Blanc being allowed to enter South Korea and Brazil, but Icelander Dagsson said it would make him feel like a martyr to ban him and, therefore, send out the wrong message.
The comedian explained on Facebook that he would become boastful if he was banned from yet another country and would brag about it on social media, which would only result in lots of retweets from "sad, brain dead, semen-reeking, backwards-baseball-cap-wearing humanoids".
Dagsson said that rather than do that, Iceland should welcome him with open arms and then make sure that every man he meets hits on him because chauvinists like him are almost always homophobic. He noted that these kind of people fear being treated like a woman so every man should hit on him.
He went on to say that he wanted Blanc to be subjected to sexual harassment from men so he will feel like the thing he most despises, like a "chick".