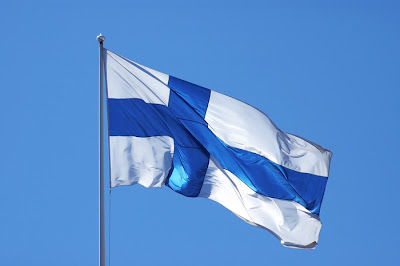 Finland is planning to tighten rules on asylum seekers who have had their applications denied, in a bid to prevent them receiving temporary residency.
Finland currently has 200 failed asylum seekers living in the country on temporary residency permits who are refusing to leave despite being denied asylum. The current legislation states that they should be granted a two-year temporary residence permit, after which their residence can be made permanent.
For two years, Finland has had a programme which sees failed asylum seekers given around 1,000 euros to travel back to their homeland, but the figure has not been enough to tempt them to leave.
Interior Minister Paivi Rasanen said the current situation needs to change. She explained that someone who doesn't leave to a country regarded as safe is granted a temporary residency permit as in accordance with the Supreme Administrative Court ruling last year but, she added, this is then changed to a permanent residence permit two years later. She insisted that the law should be changed so temporary permits are not granted this way.
Since last year's ruling in April, 222 failed asylum seekers have been granted temporary residence permits even though their home country has been seen as safe. Although, Afghanistan, Somalia and Iraq are currently viewed as safe, it has been difficult to deport people to those countries.
Around 800 people are currently in Finland awaiting deportation. Rasanen wants the system changed so more asylum seekers are not attracted to the country.