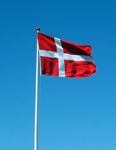 Students at Copenhagen University demonstrated on Wednesday in protest at plans to make them finish courses more quickly. The university had planned to introduce new rules in line with the new policy by the government to speed up higher education in Denmark.
Members of the student council picketed entrances to the facility and prevented faculty and other students from entering. Later in the day, the university released a statement saying it would bring in the reforms more slowly and delay others if students graduated more quickly.
Denmark has one of the slowest university graduation rates in Europe. In April, the government announced it wanted to push students through their higher education studies and cut the average graduation of five years by eight months.
The Copenhagen Post reported that although the government gave no specific directives on how universities were supposed to achieve the target, Copenhagen proposed its own measures.  The rules would have cut the amount of holidays students could take, forced them into attaining 45 ECTS points a year and made examinations mandatory.
On the student council's website, president Mie Sofie Andersen stated that the inflexibility of the new rules would adversely affect current and future students. The website said that students have to take external courses or working internships and often needed to extend their study periods to do these.
The statement urged the university and the Danish government to cancel the scheme. The statement finished off by saying that 7,000 university students supported the cancellation of the plans.