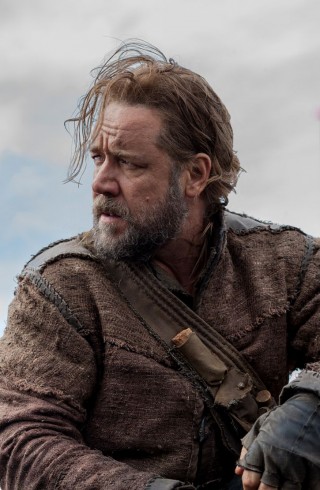 Official clips from forthcoming biblical film Noah were released late last week. Significant parts of the Darren Aronofsky directed epic were filmed on location in Iceland and illustrate the nation's dramatic landscapes and terrain.
Although the Noah clips were soon widely available online, its producers eschewed traditional venues for their official outing. Instead the clips were shown to attendees at a Christian convention in the US state of Texas.
Russell Crowe, Anthony Hopkins and Emma Watson star in Noah. The film depicts the biblical patriarch's dreams of a devastating deluge and the subsequent actions he takes to safeguard his family's future.
Crowe plays the part of Noah while Hopkins dons authentic make-up to convincingly portray 969-year-old Methuselah. Ray Winstone and Jennifer Connelly together with Icelandic actors Arnar Dan and Jóhannes Haukur Jóhannesson also star in the film.
Speaking to reporters in his native Wales, Sir Anthony stated he was convinced Noah would be a box-office smash. He explained by saying audiences nowadays were interested in historic and religious stories narrated from different perspectives.
The film's producers released two versions of the trailer. One of these is for global audiences while the other has been specifically tailored for the US market. Noah's filmmakers were assisted by local film production and event management agency True North while on location in Iceland. Noah has been slated for general release on 28 March 2014.
Photos: Stills from the film Noah.