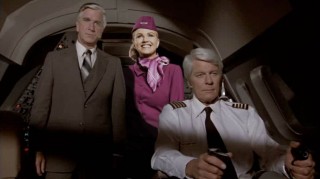 The popular Reykjavík International Film Festival (RIFF) has annouced two unique cinematic experiences taking place during this year's festival. The event, now in its tenth-edition, is set to see the debut of the new Cave Cinema experience and the return of the festival favourite, Swim-in Cinema.
Cave Cinema, in collaboration with WOW air and Arctic Adventures, will be a first for the event, giving festival-goers a chance to enjoy a  special film screening in a cave near Reykjavík, Iceland's capital.
The trip, which will last approx. three and a half hours, will commence with a bus ride from downtown Reykjavík, followed by a 10-15 minute walk to a mysterious cave. Once in the space, guests will view a special 'secret' film for one hour or so. Hot drinks and light snacks will be provided, and the trip will be guided by the Arctic Adventures staff.
The annual Swim-In Cinema will be taking place at the Laugardalslaug indoor pool on 28th September, whereby the 1980- comedy classic Airplane! will be shown. Previous editions of the festival have proved that this event is one of the most popular during RIFF. In addition, the cabin crew of the event's main sponsor WOW air will be setting the mood by providing their own 'in-flight entertainment' along the poolside, in order for movie-goers to feel like they are actually a part of this hilarious motion picture.
According to the promoters of RIFF, the festival shows a wide range of dramas and non-fiction films from over 40 countries. The festival highlights independent filmmaking from all over the world with an emphasis on up-and-coming filmmakers.
This year's Reykjavík International Film Festival will be taking place between 26th September and 6th October 2013 across downtown Reykjavík, Iceland.