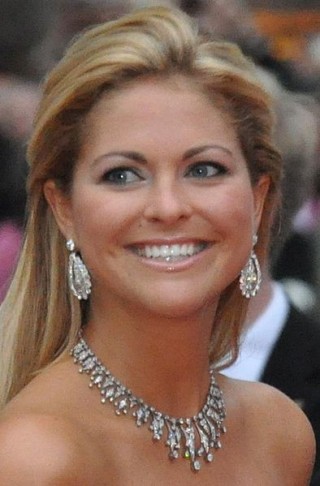 Princess Madeleine and Christopher O'Neill have announced that they are expecting their first baby. The couple, who broke the news on the Royal Court's website, said the child is expected to arrive at the beginning of March next year.
Swedish royal family expert Roger Lundgren described the news as very nice and great for the royal family. He noted that a royal birth is even bigger than a wedding in terms of boosting a royal family, highlighting the impact the Duke and Duchess of Cambridge's new arrival had on the UK.
Lundgren explained that it is unlikely the baby will be in the news as much as Princess Estelle's was last year, purely because Madeleine is not next in line to the thrown like her sister. He also predicts that despite having an America father, the baby will be raised Swedish.
He has no insight as to whether the baby would be given a Swedish or American name, pointing out that he tried to guess what Estelle would name her child and got it completely wrong.
Princess Madeleine's schedule for the coming months, which includes engagements with charity organisation Childhood, is not due to change. Childhood was founded by Queen Silvia, the princess's mother, to raise awareness and offer support to trafficked or sexually abused women and children.