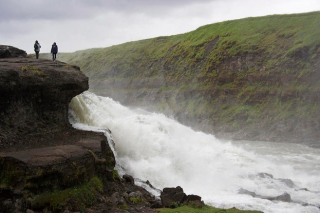 CampEasy, a leading campervan rental company, is offering visitors to Iceland a unique opportunity to experience the country's magnificent landscape up close and personal, including the popular Golden Circle route.
For visitors looking to explore the Golden Circle at their own pace, the best way to do so is by renting a campervan. Camping in Iceland gives visitors the freedom without having to worry about booking a hotel for the night.
The Golden Circle is rich with some of Iceland's greatest sights, including the world-famous Geysir geothermal area, a geothermal field where hot springs are in abundance and geysers explode. The Golden Circle is also home to the magnificent Gullfoss waterfall, and the rift valley of Þingvellir National Park, where the first Icelandic parliament, Althing, was established.
Each campervan with CampEasy contains a bed, sink with running water, heating system, radio and CD player, kitchenware, and duvet. Additionally, a professional mechanic checks each van before the rental period begins.
Furthermore, CampEasy offers a pickup service from Keflavík Airport, Iceland's main international airport.
To find out more about renting a campervan in Iceland, visit www.campervanrental.is.