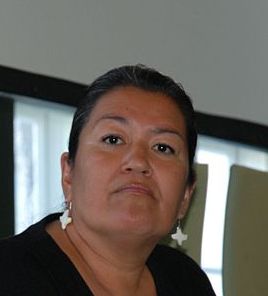 The Recent Arctic Council Meeting was notable for the absence of one key player, Greenland, who boycotted the meeting. The territory's premier saw no point attending without any voting rights.
Aleqa Hammond decided not to go to Kiruna, Sweden, for the May 15 meeting of the six nations with territorial claims to the Arctic, citing their observer status as meaningless. Presently they attend as a delegates behind Denmark's foreign minister.
Described as a 'domestic issue' by Leona Aglukkaq, a Canadian minister who is responsible for chairing the council, the refusal to attend stems from the fact that eight sovereign nations make up full membership, excluding Greenland. But Greenland enjoys special autonomy to make decisions independently on geographic and environmental issues related to Greenland.
Aglukkaq insists it's a domestic issue for Denmark to resolve. "It's very clear who's on the Arctic Council through the declaration we signed in 1996 and that remains today. Greenland is part of Denmark," she said, but plans to privately meet with Hammond to get input on Inuit issues.
"It's unfortunate the new premier is not here," Aglukkaq added, "[it's] a  missed opportunity for her to meet the Arctic Council members and the important work that we do."
The eight members of the Arctic Council include the United States, Canada, Russia, Sweden, Norway, Finland, Denmark and Iceland. Greenland is an observer, which puts them on a non-voting par with countries such as China, much of Western European and even, bizarrely, India and Singapore.