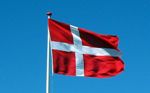 With Eurovision 2013 done and dusted, the annual talent fest will now move across the Øresund after Denmark triumphed in Malmo. Speculation is already underway as to which city will be the next host.
Emmelie de Forest's unsurprising win with the folksy "Only Teardrops" gives Denmark the right to host Europe's biggest TV event for the first time since 1991, and Copenhagen has already been suggested as hot favourite as a venue for Eurovision 2014.  But it's not a done deal, Herning has also thrown its name into the hat.
The capital, which lies within 20 minutes drive by tunnel from Malmo, boasts good transport and infrastructure, sufficient hotels and the Perken Stadium where the previous tournament was hosted in Denmark. It also hosted the only other occasion, in 1964, when Denmark won the right to host.
The Forum Arena, which hosted the 50th anniversary Eurovision Song Contest Congratulations show, and the Ballerup Arena which hosted the 2011 Danish Eurovision national final are two other slated options.
But Herning also has a claim to Eurovision pedigree, having hosted the national competition where Emmelie was chosen to represent Denmark. Its Jysken Boxer Arena is equally suitable.
Typically a thorough bidding process is undertaken to choose a host city. That Copenhagen has already twice hosted the 40 nation singing competition might work against them.