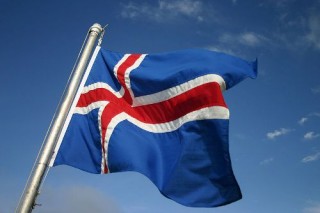 Icelandic voters will have nearly twice as many political parties to choose from in today's parliamentary election than during the last time they went to the polls in 2009.
Iceland's last parliamentary election in 2009 was the first in which the Independence Party did not have the largest number of representatives in the country's national parliament, the Althing. When the Social Democratic Alliance entered its coalition with the Left-Green Movement, Jóhanna Sigurðardóttir became both the world's first openly lesbian government head and the nation's first female prime minister.
This time around, Iceland's two biggest political parties, the Independence party (Sjálfstæðisflokkurinn) and the Progressive party (Framsóknarflokkurinn), are both polling at levels of between 20 and 30 per cent. The predicted outcome is a coalition government between the two parties.
The new political parties added to this year's ballot include Solidarity, which former Left-Green Movement MP Lilja Mósesdóttir founded in 2012, and Dawn. A Progressive Party MP formed the Bright Future party with a Social Democratic Alliance MP in 2012, the same year Citizens' Movement MP Birgitta Jónsdóttir established Iceland's Pirate Party. The newest of the new Icelandic political parties is the Rainbow Movement, which two Left-Green Movement MPs established in March 2013.
However, the most unusual of the candidates running in Iceland's parliamentary election may be Right Green Party representative Sindri Dadi Rafnsson, who received a six-year prison sentence for an armed robbery in Denmark in 1999. Rafnsson is running in the South-West jurisdiction, while his wife leads the Right Green Party in the North-West jurisdiction.