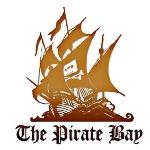 The notorious file sharing site The Pirate Bay tried changing its virtual domain to Greenland in a bid to thwart efforts to close it down. The overnight switch to a .gl domain name was necessary after it became apparent its .se domain might soon be seized by Swedish officials.
However, it only took Greenland 48 hours to shut down the new domain and send a warning to the file sharing site.
The peer-to-peer site, which acts as a search engine introducing file sharers who illegally download free media using bittorrent software, has been rebuffing authorities for several years.
Pressure has mounted on the site's owners to shut it down, following legal threats, political pressure and lobbying by the U.S. Government. The music and film industry have continually taken action against them for copyright infringement but so far have been unsuccessful in shutting down the most famous of the file sharing sites.
In Sweden, users were blocked from visiting the site but The Pirate Bay has managed to stay one step ahead of efforts, using new IP addresses. In 2010 they had to change from a .org to .se domain name to keep out of the legal reach of the United States. Moving on to Greenland as their new home makes it more difficult for political and legal action to be taken.
The Pirate Bay's fight against freedom of internet content helped spawn the Pirate Party, a loosely affiliated group of political parties now active in more than 50 countries with representation in at least 12 national elections.  In February, the Swedish Pirate Party transferred hosting of The Pirate Bay to sister parties in Norway and Spain, following pressure from copyright lobbyists threatening criminal charges.