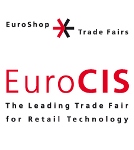 LS Retail, the leading supplier of retail software solutions and services for Microsoft Dynamics, will continue its introduction of the upcoming releases of LS Retail NAV 2013, LS Mobility and LS One at EuroCIS 2013, Düsseldorf, February 19-21. The company first introduced them at NRF, New York City in early January.
LS Retail NAV 2013 – Minimize the risk of losing customers with loyalty programs and e-commerce
The most important new feature in LS Retail NAV 2013 to be introduced at EuroCIS 2013 is the customer-centric focus of the solution, with mobile loyalty, loyalty portal and e-Commerce. These tools reduce the risk of the retailer losing his customers to the competitor by forming a more personal relationship with them through a fully integrated loyalty program, a recipe for more profitability. Matthias Matthiasson, Product Manager for LS Retail NAV, says: 'The next generation loyalty solution provides a more personal relationship between the customer and the retailer with focused offerings and promotions visible through a mobile loyalty scheme, loyalty portal and e-Commerce. LS Retail Loyalty and e-Commerce are the store's best friends and a good way to increase foot traffic in the store."
LS Mobility – Get to know your customers better
The consumer market has become more competitive than ever before with online and mobile shopping so retailers today need to be able to meet the customers' technological demands in order to stay competitive. Peter Sigurdsson, Product Manager for LS Retail Mobility says: 'The LS Mobile loyalty solution works on a Windows phone, Android and iOS. It increases the profitability of the brick and mortar retail store through a suite of mobile applications where customer loyalty is joined by personalized offers, promotions, incentives and product info, both in the store and on the customer side. The retailer can boost loyalty by offering more buying options for the customer who will be able to complete his purchase at the store, through his phone, tablet or computer.
LS One – a flexible Store and POS solution that is easy to set up and saves both time and money
LS One is an integrated, advanced store and POS solution with the flexibility for both the retail and hospitality industries. LS One gives you a powerful set of tools to optimize your business operations and cut unnecessary costs. Comprehensive reports deliver instant information on daily activities and ensure access to key indicators when required. According to Birgir Kristmannsson, Product Manager of LS One: "A key factor to LS One is the easiness of setup which eliminates long training hours and errors and the speed of operation allows you to focus on your customers without having to worry about IT. Quick setup of promotions, customer loyalty functions or price changes by a time scheduler enables you to stay ahead of the competition. It doesn't matter if it's one site with one POS or multi-sites with multiple POSs, LS One is designed to meet the flexible needs of the modern retail and hospitality environment."
For more information visit the LS Retail Booth, F12 Hall 9, at EuroCIS 2013 or send an email to info@lsretail.com. In addition, visit www.LSRetail.com.