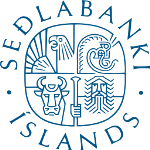 The head of Iceland's central bank has said that the country is uncomfortable with the state of its currency, as inflation continues to outpace its targeted figure.
The comments came via Sedlabanki Governor Mar Gudmundsson, who said in an interview with Bloomberg, "It's not comfortable to let the krona be this weak considering that inflation is still above the target and wage agreements in the labour market are open."
However, Gudmundsson explained that there is hope for addressing the issue, in spite of the currency having reached a near three-year low against the euro amid lingering forex debts.
He said, "We know why the exchange rate is as weak as it is. It's due to domestic parties paying down their foreign loans, which they've been unable to refinance in the foreign market. Therefore, they have to exchange their krona into foreign exchange, for this purpose. This can be mended by trying to assist these parties – and the banks in general – in gaining access to the international debt markets."
The news comes amid Reykjavik's efforts to remove capital controls enacted following the island nation's banking crisis of 2008; the restrictions continue to block the sale of some USD 8 billion in offshore krona assets. However, Prime Minister Jóhanna Sigurdardóttir admitted last month that the removal was not likely to take place until after the 2013 deadline.