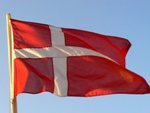 A 39-year-old Danish soldier has been killed in Afghanistan, marking the first time a member of the country's 'elite' Jægerkorpset forces has lost their life overseas.
René Brink Jakobsen was on patrol with Jægerkorpset's Task Force 7 unit in Helmand province on Thursday 3 January when he was caught in an explosion triggered by an improvised explosive device (IED).
General Major Agner Rokos said on behalf of the Hærens Operative Kommando (HOK), "We have lost one of our very experienced soldiers. It is a hard blow for all of us and especially for the soldier's family," the Copenhagen Post reports.
Reports said that although Jakobsen was treated immediately, medics were unable to save him.
Task Force 7 was patrolling alongside Afghan forces at the time of the incident. According to Jægerkorpset head Claus Wammen, the elite group is currently training their Afghan counterparts.
Danish forces have been in Afghanistan since 2002, with 43 Danish soldiers having lost their lives in the conflict so far. Some 600 troops remain on Afghan soil, primarily for training efforts.
Jakobsen is survived by a wife and three children, who currently reside in the city of Aalborg in Jutland.