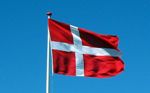 A Danish travel company has announced plans to build the world's biggest ski dome in Randers, Denmark.
The design, released this week by Denmark-based architecture firm CEBRA, will see the slopes encompassed in a giant set of arcs made to resemble a snowflake spanning the River Guden. There will be a total of eight slopes; six will be fully enclosed with natural lighting while two will be outdoor facilities.
CEBRA officials said that the dome's terrain has been designed to reflect the French ski resort of Alpe d'Huez, although it will be alterable so that it can reflect other types of natural terrain in the future.
Each arch will be 700 metres in length, with the highest boasting the most difficult skiing terrain, 110 metres above the river. In addition, the central area of the attraction will feature recreational facilities for skateboarders and BMX riders, according to officials from Danski tour agency.
Danski spokesman Simon Oscar Andersen said regarding the project, "We have placed and designed the ski dome over the river to connect the different neighbourhoods in the town of Randers," the Daily Mail reports.
He added, "Actually, we will give a whole lot to the city – the world's biggest ski dome, and a whole new connection across the river, which solves a lot of infrastructural problems for the city."
The ambitious effort will see the Danish facility surpass the current world titleholder for largest ski dome – the Mall of the Emirates in Dubai – by more than 45,000 square metres.