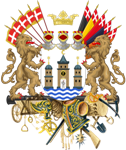 Copenhagen's city council has approved a DKK 27 billion (EUR 3.6 billion) plan to build a massive tunnel to divert traffic away from the city centre.
The scheme, brought forth by the country's transport ministry, proposes to link Nordhavn and the Amager Motorway in the south of Copenhagen via a 12kms tunnel running under the city's harbour and southern districts. Officials said that the project could be completed within seven years, and that the tunnel would feature entrance ramps in Amagerfælled, Refshaleøen, Kløvermarken and Nordhavn.
City councillor Jakob Næsager told the Politiken newspaper, "We are very happy to start work on the harbour tunnel. We have been discussing it for almost 15 years, and now the wheels are starting to turn."
However, the effort continues to face substantial opposition, notably from deputy mayor Ayfer Baykal, who has said that the access ramps would destroy several neighbourhoods and could even exacerbate traffic problems in certain areas.
She told the Ingeniøren news agency, "A harbour tunnel with so many access ramps is not green because it burdens the residents in Amager and Østerbro. The only area that will see less traffic is the city centre, but not many people live there. They live where the harbour tunnel is going to make more traffic."