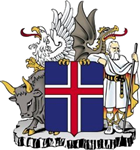 A unique start-up programme is teaching complex technological tasks, including how to write code for computer programs, to Icelandic children.
The project was launched by former shrimp fisherwoman Rakel Sölvadóttir, who also worked in financial services until the 2008 collapse of Iceland's banking system. Her brainchild, Skema Education, offers courses in three separate age groups: 6-10, 10-13 and 13-16.
Rakel told wired.co.uk that she believes most people aren't exposed to technology and computer skills until it's too late. She said that the basic courses available from Skema can help solve this problem through the employment of psychology and technology in an enjoyable learning environment.
She told the website, "We want every student to leave happy every day. If they don't, we've done something wrong."
Each course begins by exposing kids to 3D environments, before moving on to robots and eventually to working with computers, iPads and other devices. The programme also makes use of peer teaching; Sölvadóttir explained that one of the newest members of Skema's staff is an 11-year-old with Aspergers syndrome.