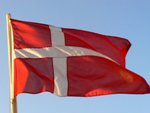 Copenhagen has stopped giving aid to Uganda after reports that the donations are being stolen by corrupt officials.
Last week, the Danish government sent DKK 75 million (EUR 10 million) to Uganda to help rebuild the country's poor northern region.
Danish development minister Christian Friis Bach, however, said on Thursday (November 1) that the country's state auditor had revealed a major scandal in which a number of Ugandan government officials had illegally siphoned DKK 155 million (EUR 20 million) of funding from Denmark, the UK, Ireland and Norway into private bank accounts.
Bach said in a statement, "We have suspended, effective immediately, all aid payments to Uganda's government. This has happened after tough negotiations with the country's prime minister and finance minister in which we have demanded that the case is fully investigated," the Copenhagen Post reports.
He went on to add, "At the meetings we have held, promises have been made that a full investigation would be carried out, that the money would be repaid in full, that those responsible would be held accountable and that control systems would be introduced that ensure fraud like this won't happen again."