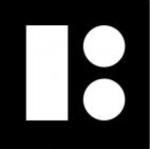 Fraud investigators in the UK have dropped a probe into the collapse of Reykjavik-based Kaupthing bank due to a lack of evidence.
Officials from the UK Serious Fraud Office (SFO) issued a statement on Monday (15 October), confirming that "The Director of the Serious Fraud Office has today discontinued the investigation into the circumstances surrounding the collapse of Icelandic bank Kaupthing hf on the grounds that there is insufficient evidence to justify its continuation. The SFO will continue its close cooperation with the Special Prosecutor's Office in Reykjavik," the AFP reports.
The SFO investigation was launched after British investors had to be compensated by the UK government following the Iceland banking disaster in 2008. In the days leading up to the collapse, huge sums of money were removed from Kaupthing, according to reports.
The end of the investigation means that associated charges against British property tycoon Robert Tchenguiz will also be dropped, whilst his brother Vincent Tchenguiz was told earlier in the year that he was no longer a suspect in the case. Both men had been arrested in connection with the incident, although both have continually denied any wrongdoing.