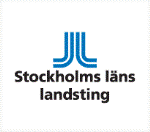 Officials have approved a move to launch a needle exchange scheme for Stockholm's drug addicts.
The news comes a month after the Stockholm County Council (Landstinget), which oversees public health needs, filed an official petition to launch the programme. And Monday saw the country's National Board of Health and Welfare (Socialstyrelsen), approve the request.
Anders Tegnell said on behalf of the National Board of Health and Welfare, "In part, it reduces the risk of the spread of blood-borne diseases and in part – and perhaps most importantly – it increases contact with the people affected so they can receive different kinds of support," The Local reports.
He added that, "Other programmes, not least those in Lund and Malmö, have shown that those contacts can help prevent addicts from being hurt unnecessarily."
Since receiving the green light, officials are reportedly working to launch the needle exchange centre on Kungsholmen at the at St Göran's Hospital in Stockholm city centre. Birgitta Rydberg, who represents the Liberal Party (Folkpartiet), said that the facility should be completed by the autumn.
Talking to to reporters from the TT news agency, she said, "It was hard to find a landlord who was ready to house the operation. In the end, it was decided it was better to use space at a hospital on land owned by the County Council."