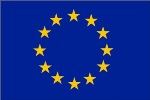 The European Parliament has agreed to impose sanctions against Iceland and the Faroe Islands if they do not end their unsustainable fishing practices. Under the measures, which have been brought about as a consequence of the so-called 'mackerel war', boats thought to be overfishing could be prevented from selling their catches at European ports.
The news has been welcomed by fishermen in Scotland, who say their livelihoods will be in jeopardy if Iceland and the Faroes continue to increase their mackerel quotas. Ian Gatt, chief executive of the Scottish Pelagic Fishermen's Association, said, "We have been calling for these sanction measures for a long time and we are delighted at this sanctions package.
"The two most important elements are for the sanction measures to be meaningful, which is clearly the case here, and the second is the timing of implementation so as to ensure that these measures are in place prior to the commencement of the October negotiations," he added.
"Hopefully these measures will make Iceland and the Faroes realise that their unsustainable fishing practices will not be tolerated by the responsible international fisheries community," Mr Gatt continued. "It is vital that both these countries now come back to the negotiating table and reach a sensible international management arrangement for the precious mackerel stock that will ensure a sustainable future for the fishery."