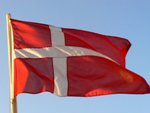 People needing emergency medical treatment in Denmark will be required to call ahead and receive permission to go to the hospital under new measured agreed by the government. The 'referral plan' is the best way to reduce waiting times at Denmark's hospitals, according to the national association of regional councils (Danske Regioner) and a report by the Health Ministry.
"I am very happy that by the spring of 2014 everyone will be required to call before they show up at the emergency room," health minister Astrid Kragh told Berlingske newspaper. She added that she hopes this will put an end to reports of some A&E patients having to wait up to 12 hours to get minor injuries treated.
However, Kirsten Lee from the Greater Copenhagen regional council said that the concept of mandatory calling could be easier said than done.  "You can tell people that they must call the emergency phone before they come, but if they just show up it is hard to turn them away," she told Berlingske newspaper.
Lee said that Copenhagen hospitals will start informing their patients of the new rules, but added that anyone requiring emergency care will be treated, whether or not they call ahead.
The designers of the referral plan hope that patients will eventually be able to wait at home for their treatment and use a smartphone app to tell them when they should attend hospital.