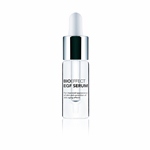 Sif Cosmetics, the Iceland-based anti-ageing skincare  manufacturer, is to present the story behind its ground breaking BIOEFFECT skin care products at the InnoCos summit held at the crown Plaza Hotel in Geneva May 30th – 31st.
Dr. Bjorn Orvar, CEO of Sif Cosmetics, will be introducing the story behind the success BIOEFFECT has endured during its two years on the market. In addition, Dr. Orvar will be reviewing the scientific basis of using cellular activator in skin care products to maintain youthful and radiant looking skin.
The story behind BIOEFFECT's origins lie in an Icelandic biotechnology company, which was founded in 2001 by three scientists, whose aim was to use barley to produce purer human-like cellular activators for medical research and medicine.
In 2006, the scientists learned of interest amongst the large cosmetic firms to use cellular activators in beauty products, from this research Sif Cosmetics started to develop and market anti-aging skin care products containing these cellular activators. Then in 2010, BIOEFFECT EGF SERUM was launched in Iceland, the first skin care product to contain cellular activators natural to human skin, made in plants.
According to a nation-wide survey, BIOEFFECT is now used by 30% of Icelandic women over the age of thirty.
The cosmetic industry conference InnoCos brings together senior executives from the cosmetics and personal care industry to discuss key issues on front-end innovation, new product development and high-growth markets. Amongst companies presenting at InnoCos Europe 2012 are: Chanel, P&G, Sephora and Avon.
To find out more regarding Sif Cosmetics and its BIOEFFECT EGF range, visit www.bioeffect.com.