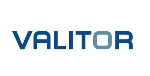 Iceland's first mobile contactless payments project is due to be launched following the recent  partnership of Valitor, Oberthur Technologies, the world's second largest provider of security and identification solutions and services based on smart card technologies, and Visa Europe.
The partners will work with Iceland's key mobile network operators, to select 1,000 participants for the initial implementation in January 2012. The project will be executed using Oberthur Technologies' SIM card product, which offers integrated support for NFC (Near Field Communications) to power mobile contactless payments.
Vidar Thorkelsson, CEO at Valitor, explained, "We have been cooperating closely with Oberthur Technologies and Visa Europe for many years. With this new agreement, we reinforce our willingness to have the necessary support and expertise in implementing Iceland's first mobile contactless payments trial. This new technology will soon become a reality for all the citizens, who will experience the convenience, security and speed of mobile contactless payments."
Building on Valitor's acquiring and issuing relationships with the Icelandic banks and combined with the availability of up to 600 mobile contactless enabled Point of Sale terminals in the greater Reykjavik area, the new technology will be available to the majority of the country's population.
Valitor, Oberthur Technologies, and Visa Europe chose Iceland as the ideal test market for the project based on the size of the population and its concentration in the Reykjavik area. Combined with high mobile and card penetration, Iceland's population profile will enable the partners to monitor cardholder and merchant response to mobile contactless payments ahead of a full commercial launch late 2013.