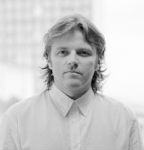 The accused Glitnir bank fraudster, Jon Asgeir Johannesson has resigned as the director of the UK high street fashion retailer House of Fraser due to the USD 2 billion lawsuit against him, Financial Times reports.
Johannesson's resignation has come in the wake of the USD 2 billion lawsuit against him and six others at the New York State Supreme Court for the alleged siphoning of funds from the Glitnir Bank before its collapse in 2008. Johannesson's position on the House of Fraser board had become untenable after the UK High Court issued a freezing order on his worldwide assets in connection with the lawsuit.
It was stated that Johannesson tendered his resignation on Thursday, nearly four years after leading a consortium that took the company private.
Both House of Fraser and Jon Asgeir Johannesson failed to comment.