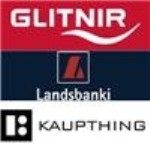 The Parliamentary Investigative Committee, set up to investigate the Icelandic banking collapse, will release its report today.
Members of the committee will introduce the basic conclusions of their findings at Iðnó, a restaurant and theatre in downtown Reykjavik, at 10:30am today. The press conference will be broadcast live on visir.is and the report will also be available for viewing on parliament's website shortly after.
IceNews will be covering the proceedings as they unravel.