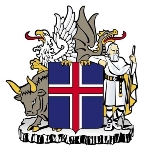 General information about the 6 March referendum on the Icesave issue from the Government of Iceland. Information about press centers and where to vote.
Press centre
From Wednesday 3 March until Sunday 7 March the Foreign Ministry will have a press centre at Iðnó, Vonarstræti 3. The facilities will be very basic; with an internet connection, printer and (most importantly) coffee. We will of course assist you with any information/contacts you may need and plan to set up press briefings Thursday and Friday.
Publishing the results:
Preliminary results are expected a few minutes after the polls close at 22:00 GMT.
For continuous updates on the election results you are probably best served with wire-services or webpages of the largest media outlets (all in Icelandic) www.mbl.is, www.ruv.is www.visir.is. www.icenews.is will provide information in English..
Official results will be announced later and can be found on the official election website: www.kosning.is (partly in English).
Technical assistance
For television and radio in need for technical assistance, contact Sigridur H.Bjornsdottir, sigridurhb@ruv.is, mobile +354 699 1989.
Polling stations
For access to polling stations, no accreditation is needed. Bring a presspass and ask the head of the polling station in question for permission, usually entering is not a problem.
Polling stations in Reykjavik:
•        Reykjavik City Hall corner of Vonarstræti and Tjarnargata
•        Hagaskoli (school) Fornhaga 1
•        Hlidaskoli (school) Hamrahlíð 2
•        Kjarvalsstadir (art museum) Flókagötu 24
•        Breidagerdisskoli (school) Breiðagerði 20
•        Laugardalshöll (sport complex) Engjavegi 8
•        Ölduselsskóli (school) Ölduseli 17
•        Iþrottamidstödin i Grafarvogi (sport complex) Dalhúsum 2
•        Iþrottamidstödin Austurbergi (sport complex) Austurbergi 3
•        Borgaskóli (school) Vættaborgum 9
•        Arbæjarskoli (school) Rofabæ 34
•        Ingunnarskoli (school) Maríubaugi 1
•        Klebergsskoli (school) Kjalarnesi
Counting in Reykjavik will take place at Reykjavik City Hall and Hagaskoli. Counting starts mid-day behind closed doors. Media can follow the counting process from 22:00.