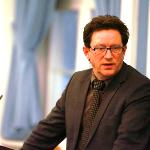 The Icelandic parliament is in turmoil in the third and final debate over Icesave. The parliament's Budget Committee received last minute communications from British solicitors Mishcon de Reya indicating that they are in possession of important documents that the parliament should familiarise themselves with before making the final decision on the Icesave-bill.
Sigmundur David Gunnlaugsson, Chairman of the Progressive Party, said that the letter from the solicitors office came forward to Ossur Skarphedinsson, the Foreign Minister, in a special presentation of a report that Mishcon de Reya put together last spring. It has, however, been observed that certain information seems to have been removed from the presentation package by Svavar Gestsson, Chairman of the Icelandic negotiating committee, not wanting it to follow in the package to the foreign minister.
The information allegedly suppressed was Mischon de Reya's evaluation of proceedings against the British Financial Supervisory Authority that may strengthen the position of Iceland in talks about the Icesave-issue.
"I think it is safe to say that any European government, proven guilty of hiding such information, after having been repeatedly asked if all available and relevant information was on the table would not be allowed to remain in control of parliament" said Sigmundur David.
Ossur Skarphedinsson, the Foreign Minister, said it was unfortunate that this information has been presented so late in the review of the case and that it is understandable that the opposition MPs need time to review it.
Ossur said he had not seen this information before, but that he had glanced it over that evening, both the letter from Mishcon de Reya and the additional information that according to Mischon de Reyja should have been presented to Ossur in London on the 31st March but was not.
In one section of the presentation there are speculations of certain possibilities that the Icelandic government might have the use of the Terrorist Act in its defence against Britain. Ossur said that this section dealt primarily with the opportunity of taking the matter  to the European Human Rights Court.