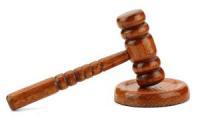 The mastermind behind a teenage sex ring in Sweden has been found guilty of aggravated pimping charges and sentenced to four years in prison. Online newspaper The Local also confirmed that the 40-year-old man has been ordered to pay damages of around 390,000 kroner.
The convictions came after revelations that a group of men had solicited sexual activity from children, with the convicted man arguing that the girls involved in the affairs were willing participants in exchanging an array of sexual favours for money. The man has been found guilty of attempted pimping, aggravated pimping and soliciting sexual favours and activity.
The convicted man held a senior position in a well known company and is believed to have met up to 10 young girls, mostly under the age of 20, through the Internet. He then used promises of money and designer clothes to lure the women to luxury hotels where they were induced into performing sexual acts which often included bondage and group sex. The girls, who were as young as 14 and most with some form of social problem, were often forced into sexual activity with up to 10 men at a time.
A colleague of the man was also convicted after being deemed guilty of rape over a part he played in what was described as a violent group sex session. The second man was also told to pay damages of 90,000 kroner to the female victim. An additional three people were let off charges of soliciting sexual activity from a minor as the court deemed they were unaware that the victims were under the age of consent. The three were ordered to pay fines for soliciting sexual favours instead.
The attorney for the 40-year-old mastermind, Johan Akermark, has not as yet discussed the court's ruling with his client although he does expect an appeal to follow. "My client admits that he arranged group sex and that he purchased sex on several occasions. He admits responsibility for assisting in the purchase of sexual favours but insists that this did not occur in circumstances that suggest that he was pimping or, as has been suggested, that he made money from this," Akermark advised.