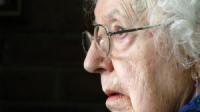 Finnish opposition parties last week introduced demands for the implementation of new legislation for the improvement of elderly care. The chair of the Social Democratic Party's lobby group, Tarja Filatov, claimed that differing standards across local councils had created the need for standardised laws to improve the rights of Finland's aged population.
Online newspaper Newsroom Finland claimed that the request follows numerous reports from Finnish provinces of chronic staffing shortages at elderly care institutions, which have resulted in terrible conditions for residents.
Opposition parties The Left Alliance, True Finns and Christian Democrats all signed the interpolation, which was initiated by the SDP. The call for reform also saw a demand for local councils to be provided with more funding by the government.
The joint body of regional and local authorities acknowledged that the reports had unearthed areas of concern, but advised against making generalisations against the industry.
The head of social and health issues for the Association of Local and Regional Authorities Jussi Merikallio said: "The cases mentioned in the reports represent extremes, not the overall state of elderly care". Mr Merikallio also added that the opposition calls for stronger legislation would not automatically translate to better health care.