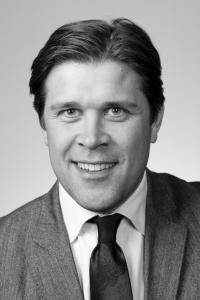 Bjarni Benediktsson is the new party leader of the Independence Party, with 58.1 percent of votes, and is taking over the leadership from Geir Haarde, former Prime Minister and successor to David Oddsson. At the party conference Haarde said the Independence Party had made "serious mistakes" when the banks were privatized six years ago.
Kristjan Thor Juliusson, who also wanted the party's leadership, got 40.1 percent of the votes. He does not rule out running for the second in charge against Thorgerdur Katrin Gunnarsdottir, who is the party's current vice-chairman, DV.is reports. The third canditade, Snorri Asmundsson did not get any votes.
The Independence Party (Sjálfstæðisflokkurinn) was founded on the 25th of May 1929 with the merger of the Conservative Party and the Liberal Party in Iceland. The party has around 50 thousand members and has been a leading party in the Icelandic government from 1991 and a member of 22 of the 31 governments formed in Icelandic history.
See the "Election declaration for elections 2007"