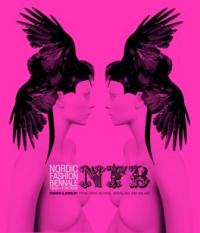 Highlights at the Nordic Fashion Biennale, taking place in Reykjavik from 26th to 29th March, include the Icelandic Design Days, during which the Nordic House will be filled with Icelandic fashion design, showrooms and parties.
Three different shows on Icelandic fashion design are held by the Icelandic Fashion Council. Andersen & Lauth, BIRNA, ELM, Farmers Market are some of the participating designers.
On the first day, Peter Ingwersen from the label Noir will talk about "How to build a brand".
The biennale is accompanied by documentary and a photo-exhibition on the 27th March. Good buys from the marketplace, refreshing drinks at Biennale Bar and dance to fashionable music are part of the Design market at Biennale Bar in the Nordic House which will be full of young and hot designers.
The last day will bring re-inventing the west-Nordic, the Conference about west-Nordic fashion, regional branding and creative industries. Key-speakers will be Tom Fleming and Nneka Ugboma.
A Design Cinema will be shown all three first days of the biennale from 6pm to8pm.
Visit the website of Nordic Fashion Biennale for more information at www.nordicfashionbiennale.com .