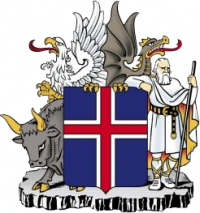 The Prime Minister's Office has enlisted the services of Swedish banking expert Mats Josefsson, on a temporary basis. Mats Josefsson will succeed the previously appointed Ásmundur Stefánsson as advisor on rebuilding Iceland's banking system.
His task is defined in Article 5 of Iceland's agreement with the International Monetary Fund (IMF), which states: "We have decided on the organisational structure to resolve intervened banks and to transparently maximize asset recovery. Our strategy has developed in recent days. A well-reputed expert in banking was appointed to be in charge of managing the bank restructuring process. The expert reports to the Prime Minister and has overall responsibility for developing, implementing and communicating a comprehensive strategy for bank restructuring. A committee comprised of representatives from the Prime Minister's Office, the Financial Supervisory Authority, the Central Bank of Iceland, the Ministry of Finance and the Ministry of Commerce has been established to co-ordinate policy input and will be chaired by the expert."
Up until now, Ásmundur Stefánsson has performed this role but after his appointment as Chairman of the Board of Landsbanki, it was decided that he would no longer continue this task. During the period he has served in both capacities, care has naturally been taken to ensure that he did not have access to documentation concerning the other two banks. Furthermore, Ásmundur has provided overall co-ordination, on behalf of the Prime Minister, of the many working groups set up in the wake of the banks' collapse, serving as liason between them and with the PM and the Cabinet.
The Prime Minister's Office expresses its sincere thanks to Ásmundur for his highly successful effort in difficult circumstances.
Mats Josefsson is an experienced banking specialist. For the past 13 years he worked for the IMF, before which he was assistant director of Finansinspektionen, the Swedish financial supervisory authority, and prior to that deputy governor of Riksbanken, the Swedish central bank. In directing banking supervision in Sweden from 1990 to 1994, during the Nordic banking crisis, he acquired uniquely valuable experience which will hopefully prove useful to Iceland in its current circumstances. Josefsson also played a major role in IMF efforts in both Turkey and Thailand following the banking crises with which those countries had to grapple in the beginning of this century.