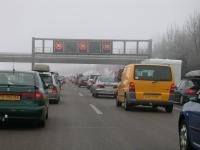 Following their trend of curtailing the names that parents may choose to give their child, Swedish authorities have now added vehicle number plates to the list of banned nomenclatures. According to the magazine Spraket, the Swedish Road Administration (Vagverket) has determined that 148 three-letter combinations are unacceptable to be printed on vehicle license plates.
Obvious deviant standouts like XXX, SEX, and LSD have been lumped in with more innocuous acronyms such as HUS (house), SJU (seven) and NEJ (no). The crusade to keep Sweden's roadways free of subversive or sexually-suggestive ideas falls on a small group of Vagverket officials who work in the vehicle registration office in the town of Orebro.
Speaking to Spraket magazine, Vagverket spokesman Mikael Andersson said "we sit down in a room and think about it, and then we remove the combinations which we judge to be offensive. People have very creative imaginations. But we have to be restrictive; otherwise we might run out of letter combinations for licence plates."
Other letter combinations which have been targeted relate to anger management, such as HAT (hate) and ARG (angry), as well as toilet-based words like BAJ (poo) and TOA (toilet). The car is also deemed an inappropriate forum for voicing political views. Abbreviations like ETA and PLO are banned, as are curse words like FAN. Swedish car owners, however, can still choose FUK if they desire.