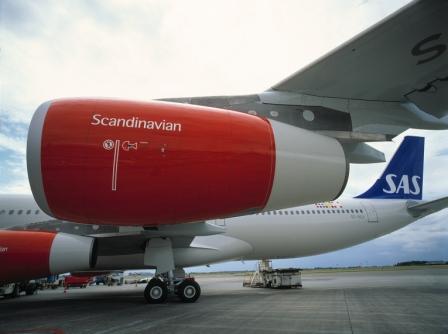 An atmosphere of bullying has emerged between the younger and older pilots who fly planes for Scandinavian Airlines (SAS), reports Aftenposten.no.
Aviation authorities are concerned that this behaviour could affect passenger safety and are demanding that SAS put a stop to it.
The group of younger pilots at SAS are reportedly bullying older pilots over the age of 60 in an attempt to get them to quit. Numerous derogatory emails, text messages and other threats have been levied at the older pilots in an attempt to drive them out of SAS, according to the newspaper Dagsavisen.
One 63 year-old pilot told Dagsavisen that pilots aged 60 and over are regularly called "bags of dirt, whores and pimps" by younger pilots. Another veteran SAS pilot was reportedly threatened to have his legs broken if he did not quit his job. This infighting has Norwegian aviation authorities very concerned that the conflicts are endangering the safety of passengers and crew.
The bullying seems to be a result of pending staff cutbacks at the financially strapped airline. The younger pilots are trying to protect their own jobs by bullying the older pilots into retiring early. But SAS pilots union representative Jens Lippestad states there is an existing agreement that all SAS union pilots retire at the age of 60. The fact that many aren't retiring at that age is creating the tension.
SAS officials, meanwhile, deny there is any bullying problem between its pilots despite the results of a survey in which 160 of 800 pilots reported they were being harassed.