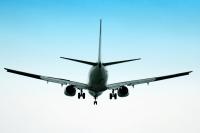 In its latest bid to cut costs, airline Norwegian has asked its employees to take a wage cut. Staff who accept the wage cut of between 5 and 10 per cent will be compensated with share options in the company, according to Aftenposten.
Information chief Anne Grete Ellingsen told the news bureau NTB, "High fuel prices have forced us to cut costs. In addition to voluntary wages reductions we are considering technical solutions like flying more slowly during sections of the flight". Employees who choose the wage cut option will be issued share options in the airline which they can cash in at a hopefully higher share value once the market and the carrier rebound.
The last six months have been a trying period for Norwegian, which recently reported a loss of around USD 55 million, mainly due to the huge rise in fuel costs. Despite big losses from the first half of 2008, Norwegian is pushing ahead with plans to buy new planes for its fleet. Plans to acquire 53 new aircraft were in place long before the current crisis.
"The financing of these planes is in order and deposits have been paid. The Board want to issue shares in order to raise another NOK 400 million (USD 80 million), says Ellingsen. The carrier will lease 15 of the new planes, beginning in 2008, and will receive the remaining planes between 2009 and 2014.