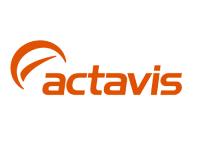 Actavis, a generic drug company based in Iceland, has been given the go-ahead to sell the first ever oral antibiotic for chlamydia without prescription in the UK.
The new drug, Clamelle, will be launched in pharmacies later this year and will be available for people 16 years and over if they have tested positive for the infection and have no symptoms, as well as for their partners.
Individuals will be able to obtain over the counter (OTC) Clamelle following confirmation of diagnosis and a consultation with the pharmacist, and without a prescription from their GP or GUM clinic.
Chlamydia is the UK's most common sexually transmitted disease with rates of infection expected to increase further. During the period 2000 and 2005 the number of chlamydia infections rose by 14 per cent, with an estimated 1 per cent of women aged 16-19 having the often undetectable infection.
Sara Vincent, Country Manager Actavis UK said, "We are delighted to have been granted a pharmacy licence for Clamelle. This successful application is in line with Actavis UK's programme of Prescription Only Medicine to Pharmacy switches, which is running in parallel with the expansion of the OTC brand portfolio through organic growth and strategic acquisitions."
Actavis is now developing pharmacy training materials and launch plans for Clamelle in the UK, as well as a Clamelle branded chlamydia test kit.
Actavis is one of the world's leading generic drug companies specializing in the development, manufacture and sale of generic pharmaceuticals. Based in Iceland, the company has operations in 40 countries, with 11,000 employees.