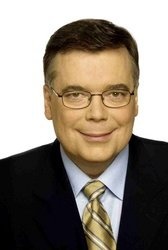 The Prime Minister of Iceland, Geir Haarde, said the economy could evade a recession forecast by the Ministry of Finance and the Icelandic Central Bank, reports Bloomberg.
"I am not so sure we will actually have negative growth rates," said Haarde in Latvia last week. It is "one of the objectives of the government to ensure that we don't go into a recession."
Both the Ministry of Finance and the Central Bank have said the Icelandic economy will contract in 2009 after interest rates rose to a record 15.5 per cent in response to heightened inflation.
A 24 per cent drop in the Icelandic krona (ISK) against the euro this year has helped push inflation to an 18-year record of 12.3 per cent in May.
However, growing exports have slashed Iceland's trade deficit to 600 million kronur ($7.7 million) in May from 7.3 billion kronur in 2007, boosting economic growth as imports slow.
Haarde said the krona "is more likely to come back up than go down. I think it will find a new equilibrium at a level quite a lot higher than it is now."
The krona has fallen following concerns that the credit crunch may limit Icelandic banks' access to funding, though Nordic bank Glitnir last week reported that the real exchange rate of the ISK rose in May according to figures from the Central Bank.
The Prime Minister's comments follow moves by the Central Bank to increase its reserves of foreign currency. The government recently approved a bill allowing the bank to borrow as much as 500 billion kronur ($6.4 billion) in foreign currencies, equivalent to more than a third of Iceland's GDP.