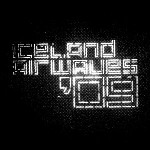 Iceland Airwaves began life in an aircraft hangar at the Reykjavik domestic airport back in 1999 and over the years, despite much competition, has grown and blossomed into not only one of the biggest annual events in Iceland's calendar but also one of the most important music events of the year in Europe.
The October music festival attracts thousands of people from all corners of the globe who wish to experience not only all the amazing musical talent that the festival puts on show but also to experience all the culture and natural beauty that this unique volcanic island has to offer.
The festival always has a top notch line-up, hosting some of the world's finest musician and artists, earning a reputation of constantly having a 'killer line-up of interesting bands' – and this year is no exception. Over 120 artists have been announced, both international and domestic including such names as, Kings of Convenience, Trentemoller, Casiokids, Kasper Bjorke, For a Minor Reflection, Olafur Arnalds, Hjaltalin, Pascal Pinon, and FM Belfast.
Iceland Airwaves is held in the heart of the capital city, which as well as boasting itself as a perfect festival location, is also surrounded by some of the most fascinating and inspiring landscapes in the world, all of which is within easy reach. So after experiencing the legendary nightlife of the festival why not visit some geysers, waterfalls, lava fields, glaciers, lagoons and all the breathtaking scenery that Iceland has to exhibit?
For more information on holidays in Iceland, log on to www.visiticeland.com
(advertisement)