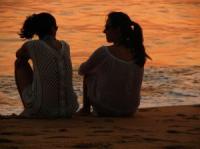 Next month's equality bill has a stronger chance of being passed after it was backed recently by two opposition parties in Norway. The parties supported the right of gay couples to marry in church as well as to adopt children and have assisted pregnancies, according to reports in the Associated Press.
The law was proposed in March by Norway's three-party coalition government. The bill would give gay couples the same rights as heterosexual couples, however there was some dissention within the government which led many to doubt if the bill would pass.
Gay rights groups have welcomed the support of both opposition parties, who believe a parliamentary majority is now on the cards.
Gunn Karin Gjul is a member of the Labour Party, one of the parties forming the ruling coalition in partnership with the Socialist Left and the Centre Party. "This is a historic day," he said.
"A universal marriage law allows homosexuals to marry, be considered as adoptive parents and have assisted pregnancies, just like heterosexuals. This means we're removing all discrimination against homosexuals."
Norway currently grants the right to same-sex couples to form civil unions, which are similar to marriage, but it does not permit gay couples to engage in church wedding ceremonies, or to adopt children.
The parliament will vote on the law on 11th June and, if it is passes, it will go into effect sometime next year.