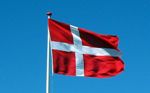 Two Danish tourists have survived a plane crash in Nepal that left 15 of the 21 onboard dead.
Norway has announced its support for the discharge and rehabilitation process of Nepalese Maoist army personnel. Norway has recently been encouraged b...
The government of Finland is getting ready to sign an agreement with Nepal over the development of sanitation, water supplies and micro-infrastructure...