Sweden's Crown Princess and her husband have announced that they are expecting their first child.
Like something out of Butch Cassidy and the Sundance Kid, three Norwegian teenagers stole two cars from outside a house in Figgjo, and headed through ...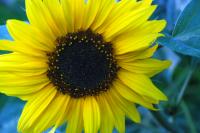 New figures from a survey on global wellbeing has ranked the people of Denmark as the happiest among 97 nations. This is based on prosperity, democrat...