In a newly published evaluation report by The Council of Europe's Group of States against Corruption (GRECO), the Icelandic government is asked to strengthen its system against corruption and improper conduct. GRECO is a mutual evaluation mechanism composed of delegates from the 47 Council of Europe member states, Belarus and the USA. GRECO expects Iceland to report any progress made in September 2019 at the latest.
This comes only a few weeks after reports showed Iceland to be the most corrupt Nordic country.
Icelanders have become increasingly intolerant towards corruption of any kind through the years and especially since the financial crash 2008. After the crash, it became clear that private interest and the management of public affairs do not mix well in a country the size of Iceland and leave structural vulnerabilities.  These issues were a fundamental part of the resignation of two successive government in the last ten years in Iceland. An anti-corruption steering group was established in 2014, but since then no strategic action or overarching policy has been elaborated to promote integrity in State institutions.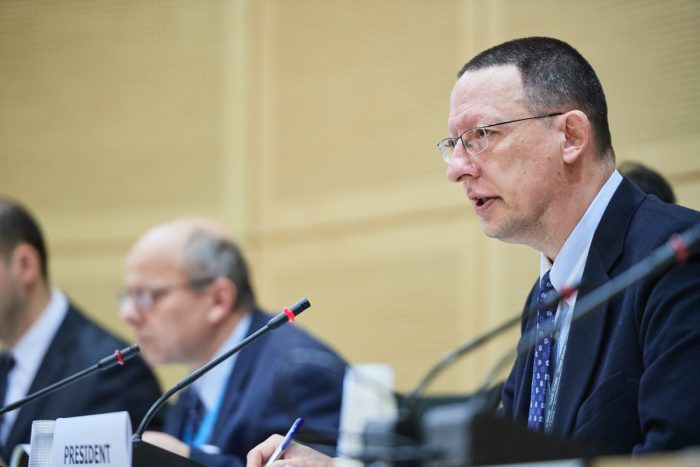 Need for more consistent rules of conduct
GRECO calls for more consistent rules of conduct about gifts, benefits and contacts with people or groups who seek to influence government groups. The Prime Officer's Office has so far only provided advice on how best to ensure the effectiveness of the rules and focused on raising awareness. GRECO thinks it is clear that a more dynamic approach is needed and recommends that authorities adopt an overarching strategy to develop integrity policies. Those policies should, for example, cover senior executive functions and especially when it comes to managing conflicts of interests.
GRECO thinks that the system of declaration of assets and interests needs to be strengthened and take into account that assets can be deliberately registered under someone else's name, like a spouse. Sigmundur Davíð Gunnlaugsson, former Prime Minister of Iceland, resigned in April 2016 following the Panama Papers leak, when it came to light that he and his wife owned money in Tortola and their company Wintris was a shareholder in one of the 2008 fallen banks. GRECO says that a "positive result of Iceland's increasing intolerance for misconduct involving government officials is that it sometimes leads to their resignation … [T]his should not remain the only response to serious misbehaviour."
Important for law enforcement to have central structures
The Police and Icelandic Coast Guard do not have any central structures to deal with internal controls and disciplinary inquiries. As of now, all district commissioners fall directly under the direct authority of the Minister. GRECO stresses that it is impertinent that a central structure should be established. Additionally, they believe that the filling of vacancies should be based on open competition and objective criteria and there is a dire need to introduce more robust and effective rules of conduct for law enforcement officers regarding gifts, conflicts of interest and political activities.
GRECO believes that it is essential that additional adjustments should be made to help break any possible codes of silence within law enforcement. That would entail, for example, protection for those who report suspicions of misbehaviour.