The Snoozle Slide Sheet is a classic story of a person who had a problem, fixed it and then started selling the solution to the problem. Lilja Þorsteinsdóttir, an Icelandic woman, suffers from a painful type of arthritis in her spine and had trouble sleeping. "I found it very painful and difficult to turn in bed, so I was awake several times during the night just gathering the courage to move into a better position," Lilja says in an interview with IceNews. "I remembered someone recommending a slide sheet when I was pregnant, but when I went to buy one, I thought it was too thick and had a plastic feel to it. Not something I wanted to sleep on for a whole night."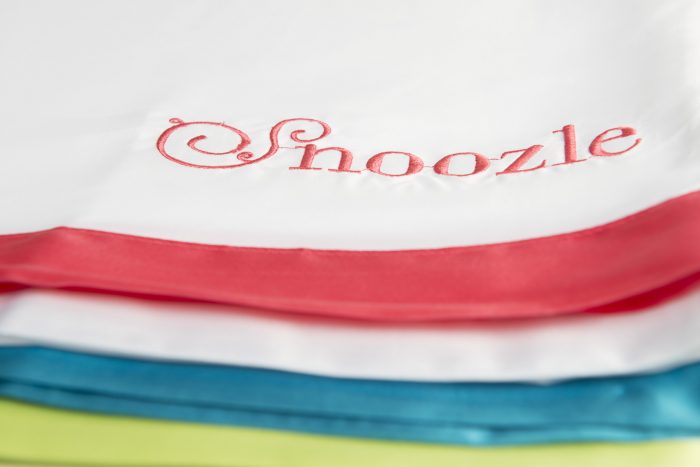 Lilja did some research and found that most slide sheets are indeed made from fabric that isn't comfortable to sleep on and are used by health professionals in care homes and hospital to turn patients. "I simply wanted something to use at home. I didn't want handles, and I didn't want to lie in a puddle of sweat! So, I made one myself, and I loved it."
After the rough journey of finding the perfect fabric, a good manufacturer and starting a business while dealing with a debilitating disease, plus taking care of three children, Lilja founded Nordic Dynamic ehf. She started selling the Snoozle slide sheet online, worldwide, but mainly in the UK. The slide sheet has been a big success with people in a similar situation. "At first I thought my main customer base would be people with back pain and perhaps pregnant women. But it turns out that it's popular in many circles, like with people who have fibromyalgia, Parkinson's disease, MS and more," Lilja says.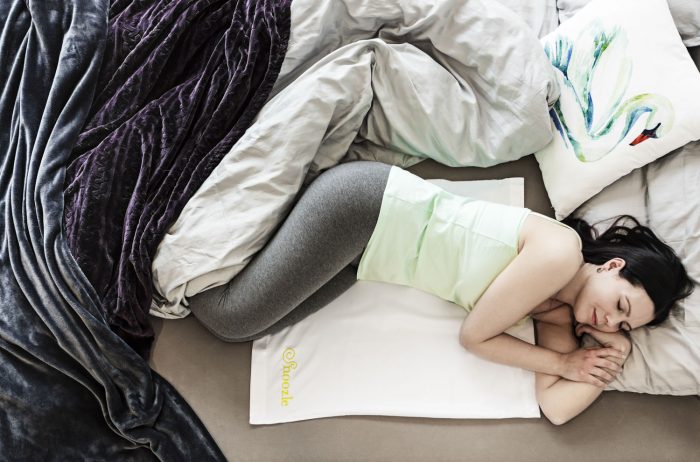 "We've had some many great reviews; it's overwhelming. I get e-mails and Facebook messages from people who tell me how much the Snoozle has helped them. I think the most common phrase they use is "a lifesaver," and as someone who has trouble sleeping, I wholeheartedly agree. Sales are going very well, and we've had a lot of interest from all over the world."
Lilja says that she owes a lot of her success to the support system in Iceland. "Many Icelanders are entrepreneurs by heart, and for the past decade or so, the startup and entrepreneurship culture in Iceland is blooming. I probably couldn't have founded the company if it wasn't for small business grants from the Innovation center and Svanni, the loan guarantee fund. I have free access to excellent advisors and mentors, and I find that invaluable.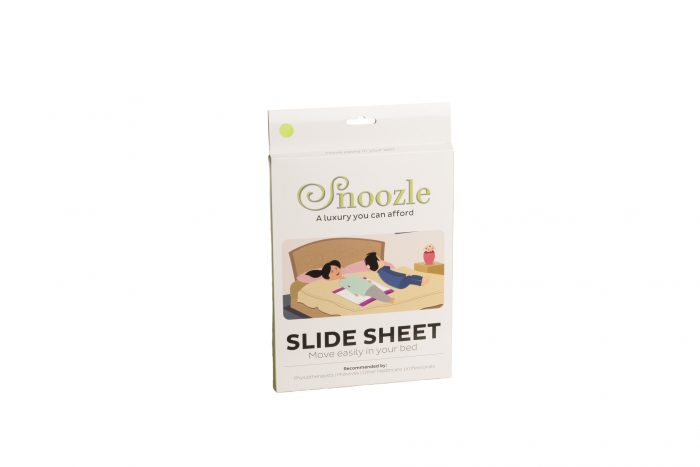 Lilja plans on expanding the Snoozle product range to include body pillows and other related products that improve sleep. "We should be launching the new products in the next few months and are very excited!"